When we think of Africa, our minds immediately go to the images we've witnessed on the news—starving children with descended bellies while flies hover around them, violence and conflict, genocide and disease.
When we envision Africa, we see hopelessness.
I've been to Africa numerous times and I can tell you that these accounts are true. The AIDS epidemic has devastated millions, leaving behind generations of orphans and child-led households. Poverty, economic collapse, and violence, combined with a history of continual civil war, displacement, and genocide, taint the landscape.
I've witnessed hundreds of children fleeing for their lives from the Lord's Resistance Army (LRA). I've spoken with child mothers and former child soldiers. I've met children who have lost both parents to HIV/AIDS . . . struggling just to survive another day. I've been in overcrowded refugee camps where people haven't eaten for weeks because of famine. The list goes on and on.
Through this series, I want to challenge you to shift your perspective on how you see the continent of Africa. Change the lens you've been looking through. Instead of problems . . . look for potential. Instead of hopeless circumstances . . . see the faces of men, women, and children who God created with a purpose and a destiny that is not defined by where they were born or the difficulties they face.
It's time to open our eyes to a new Africa.
I invite you to take a few brief moments to watch this incredible video on what God is doing in Africa right now. I promise it will help you see what I see . . . hope for a brighter future, and a legacy of transformation that is already beginning to unfold: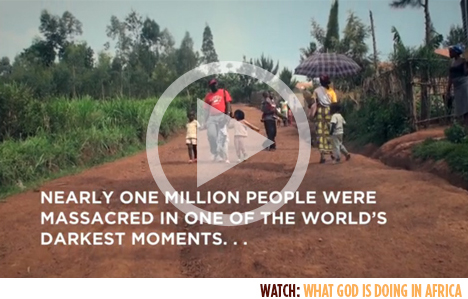 This is a story that involves each one of us as God continues to restore what sin and evil has attempted to destroy. We are to be the hands and feet of Jesus. We are to be repairers of broken systems, broken homes, and broken hearts. We are to lift up what has been trampled and use our talents and resources to serve a world that is waiting for something more than our pity . . . something that goes beyond charity or sympathy.
In order to accomplish this, World Help seeks to invest in long-term sustainable transformation that addresses both the physical and spiritual need. This holistic approach allows us to build trust and partnerships rather than systems of dependency. Instead of crippling growth by doing everything on our own, we seek to involve the people we help, building in solutions that create job growth and foster a sense of dignity.
Over the years, I've watched as child mothers and former child soldiers rise up from the ashes of tragedy by participating in our vocational schools established throughout Uganda.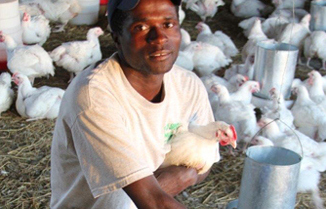 I've seen AIDS orphans given a place to call home, plenty of food to eat, an education, and the opportunity to hear about a God who loves them.
I've witnessed the gift of clean water transform entire communities with renewed health and improved conditions for career and educational advancements.
I've seen sustainable farming programs lift families out of poverty, instilling a sense of accomplishment and self-worth that is priceless.
I've worshipped with hundreds in a church started by children from our sponsorship programs . . . in the middle of a slum.
I've held babies that were abandoned in garbage heaps and are now being cared for by a loving team of house mothers.
I've seen victims of genocide reach out to their perpetrators in love and forgiveness through our counseling initiatives in Rwanda.
I've observed firsthand the life-changing hope that is possible when Christ followers come together to be the hands and feet of Jesus on the ground.
I think this is the Africa that God sees. The reality of suffering is there . . . but so is the possibility for restoration. God has not forgotten the people of Africa—the children who are facing these unimaginable hardships alone—and neither can we. We can always do something to help, to serve, and to give hope to others.
These people are more than just projects or causes—they are future leaders, parents, entrepreneurs, students, and families. With a little help from us, followed by strategies for long-term development, there's more potential here than we ever thought possible.
I invite you to join us for this incredible blog series on what God is doing in Africa through the partnership of supporters like you. It's a wonderful opportunity to learn how you can join us in writing a new story for Africa . . . one person at a time.

Help for today . . . Hope for tomorrow,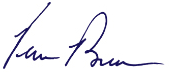 Vernon Brewer
Founder and President